October 21, 2022
Happy October TransTech Community! We hope you had a beautiful month, filled with Autumnal joy and community. October is LGBTQ+ History Month in the United States, and we feel honored to be a part of that history each and every day. Check out some important resources, opportunities, and upcoming programs that you won't want to miss!
Resources & Opportunities Available to Members
These member-only opportunities are tailored to your needs, and we are so excited to share them with you; if you are not a member, become one it's FREE:
First, all of the 2022 Summit Replays are now available in your membership portal! Topics include: Starting A Career in Tech, Project Management 101 for Queer and Trans People, Introduction to Accessibility Design, Choosing Better Open Source, and much more! Log in for the full list, and revisit all the amazing content from our speakers. This is also a great way to prepare for submitting to the next summit.
We have just 10 codes left available for LinkedIn Learning! If you are a member, and still haven't grabbed your subscription, now is the time. Once they're all taken, we'll be applying for future funding to expand access even further! Use this link to apply TransTech x LinkedIn Learning Program
Did you know that October 10th was World Mental Health Day? Mental health is absolutely essential to our success as LGBTQ+ professionals, and that's why we are excited to provide members with a year subscription to the Calm App for free! Calm is the #1 app for sleep and meditation. Discover a happier, healthier you through meditations, Sleep Stories, music, and more. Just complete the member survey in your portal and your access code will be sent to your email.
Last, but absolutely not least, don't forget to visit the #jobs channel in our Discord Server. There are always new opportunities being posted. Some recent companies that we've shared listings for are JP Morgan Chase, Apple and Red Hat! The invite link can be found (you guessed it), in your membership portal. We hope you'll join us!
Upcoming Programs & Events
TransTech Day on Broadway 
"You can like the life you're living, you can live the life you like." – Roxie Hart, Chicago. 
Trans Tech Social is ecstatic to live the life we like with YOU on Broadway! On October 29, we'll be hitting New York City for a matinee showing of Chicago, starring our very own Miss Angelica Ross.

The day will start with a Networking Event held at Hurley's Saloon from 12pm-2pm; followed by the matinee show of CHICAGO The Musical @ Ambassador Theater at 2:30 and then we will end the *official* night with a Post Show Talk back w/ Angelica Ross & E.C. Pizarro III Moderated by Hope Giselle.

But wait…. There is more!! After all of fun of the day; please join us for an After Party @ Hurley's Saloon located just blocks away from all the action of TransTech Day.

Trans Tech is deeply honored to have fully sponsored 100 free tickets to this show, prioritizing Black trans women based in New York City.
This event is open to everyone, not limited to members, but we do hope you'll become a member. It's free! 
TransTech Future Programs (Coming Soon!) 
We know that there's a ton of talent in our member base, and we want you to be able to share it. That's why we are looking forward to collaborating with our members on both our Members Skillshare and G.R.O.W. Program. Trans Tech Social's core mission is to economically empower LGBTQ+ people, especially Black and brown trans women. These two programs speak to that mission by providing access to resources and opportunities to further your career growth.
Members Skillshare: Monthly webinars hosted by Trans Tech CAB and members to develop skills, share resources, workshop speaking engagements, and build community. Submissions opening soon. 
G.R.O.W is a Google.org supported program that will focus on:

Career Readiness
Salary Negotiation Skills
Interview Readiness
Mock Interview from Tech Recruiters
Resume Building Skills 
& So Much More!
We can't wait to welcome the first group of G.R.O.W.ers in the New Year! 
Keep an eye on our socials and your member portals for announcements on when both programs open. We can't wait to grow with you!
Join Trans Tech Social 
If you're passionate about our mission, we'd love your support. You can become a member for free!
Did you know?
Individual donors contribute over 33% of our budget. Even small donations of $20 or less make a big impact on our programs.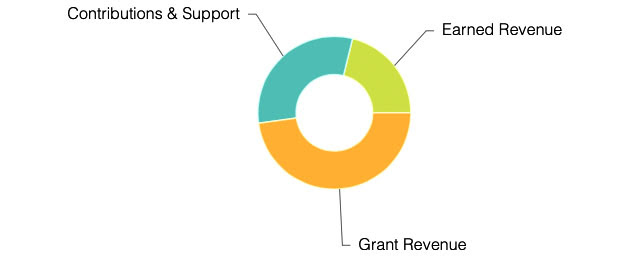 Continue Reading